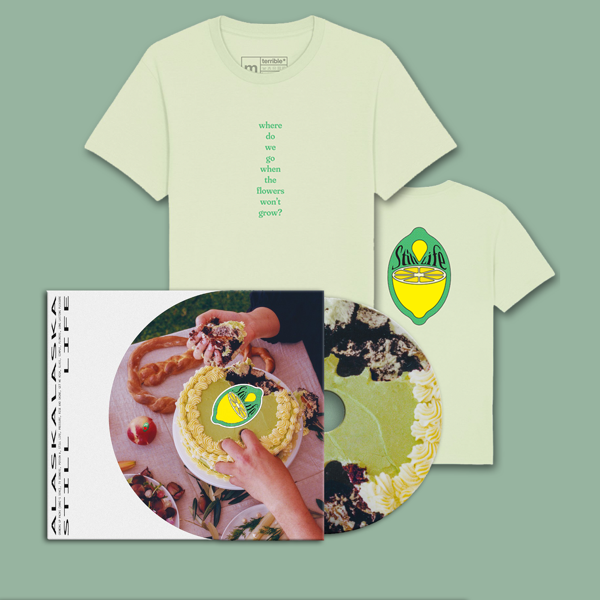 "Still Life" CD + Tee Bundle
"Still Life"CD + screen-printed 100% cotton t-shirt.
"Still Life" is the second full length LP from ALASKALASKA, out 14th October 2022. Recorded between a London flat and the Kentish countryside alongside producer Jas Shaw (Simian Mobile Disco), ALASKALASKA's sophomore album, "Still Life", following their debut "The Dots" (2019) embraces contrasts of free-form electronica, sculpted digital sounds, drum machines and synth melodies sat beside rich, organic, acoustic instrumentation and field recordings – a looping tug of war between existential dread and everyday simple pleasures.